It all started with…
A MOUSE!
Jeff Blackman, About Me
M.Ed, Educational Technology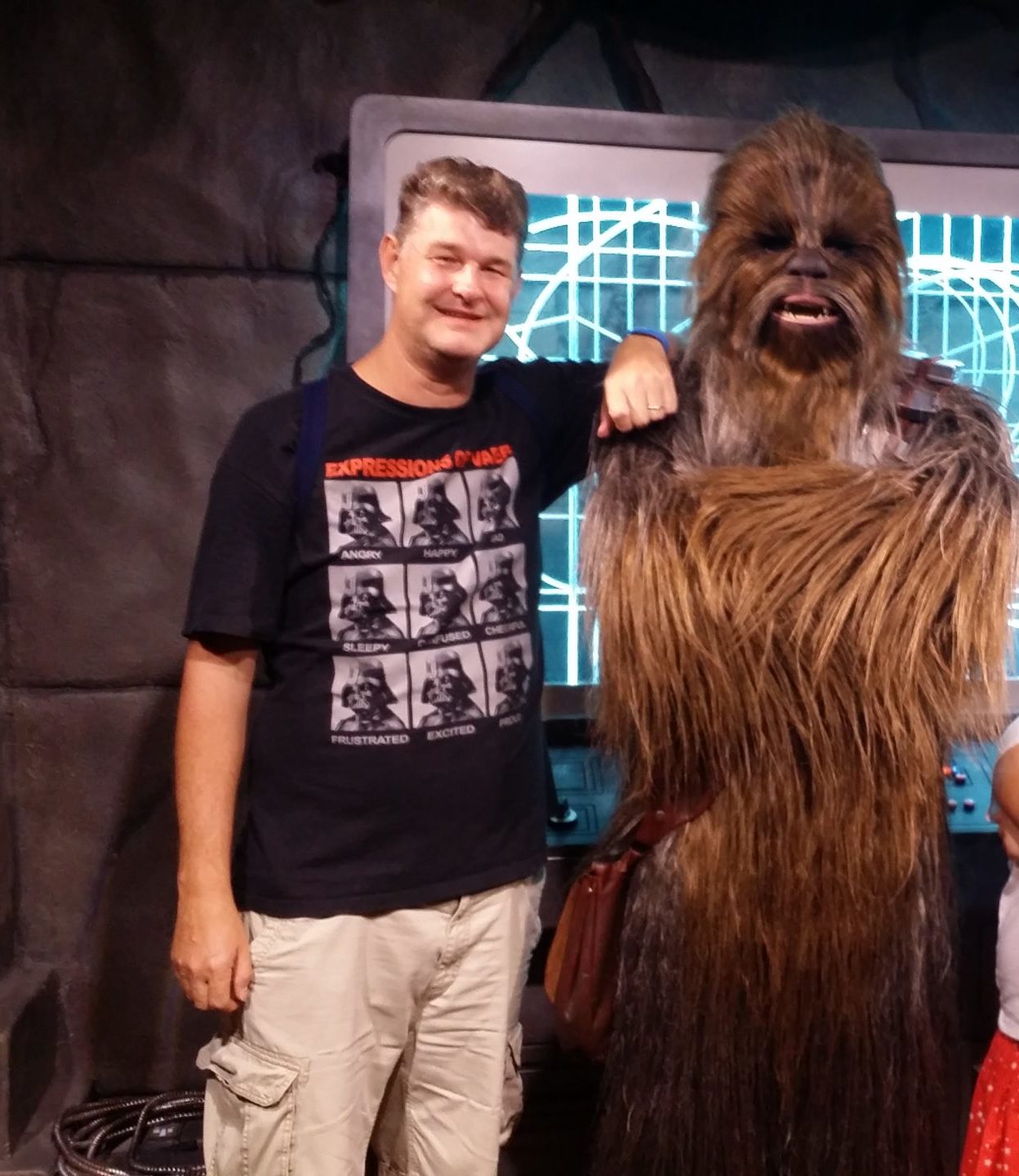 Actually, in my case, it all started with a Wookiee.
My first job out of college was working in Character Entertainment at Walt Disney World. Prior to that, I had worked there for two summers as part of the Walt Disney World College Program.
Being a tall guy, I became close "friends" with tall characters like Chewbacca. I loved that job and I was really good at it. After about a year, I was chosen to become a trainer within the department. That's right! I can legitimately say that I trained Mickey Mouse!
Around that same time, I was chosen to be a facilitator for Walt Disney World Traditions, Disney's new employee orientation program. Over the next couple of years I got to facilitate other programs through Disney University including Disney's Approach to Orientation.
That was over 20 years ago and led to a very successful career in training and development. I have worked in all facets of the learning field including facilitation, instructional design, e-learning development, LMS administration, project management and mobile development. I've had the pleasure of working for smaller non profit companies as well as large, world class organizations including CarMax, IBM and UnitedHealthcare.
Midway into my career I discovered a passion for using technology to create and deliver training. This led to my pursuit of a Masters degree in Education with a specialization in Educational Technology which I received in 2014.
I love creating learning experiences for my audiences. I also love sharing my knowledge with others who do what I do (or who are hoping to do what I do). I think learning and development is an incredibly fun and exciting industry to work in with an amazing array of opportunities for creative professionals.
I look forward to sharing my many tips and experiences with you as you embark on your own journey!